Have you ever wondered how to cook trout? Here is an easy recipe that is sure to please the whole family.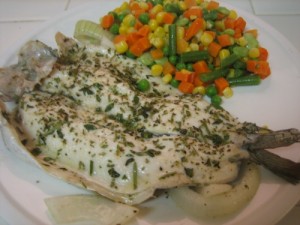 You will need the following ingredients:
- 2 rainbow trout fillets
- 1 tablespoon of olive oil
- 3 teaspoons of garlic salt
- 3 teaspoons of pepper and paprika
- 1 lemon (sliced)
- 1 fresh jalapeno pepper (sliced)
Preheat your oven to 400 degrees. Put your fillets on some aluminum foil. Then add the garlic salt and paprika for flavoring.