All cooks should know how to cook squash. There are many different ways to cook squash but the easiest is to steam it in the microwave for a few minutes with some lemon salt. Here is another delicious recipe for how to cook squash. It is called "Squash Casserole".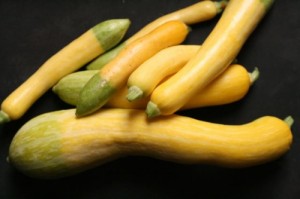 You will need the following ingredients:
- 2 cups chopped yellow squash
- 1½ cup grated cheese
- 2 beaten eggs
- ½ cup milk
- ¼ cup butter
- ¾ cup chopped onion
- ¾ cup sliced mushrooms
- 15 crushed Ritz crackers
- ¾ teaspoon seasoned pepper
- ½ teaspoon salt
- 1 cup canned crunchy onion rings.
In a large skillet, sauté mushrooms, onions and squash in butter until tender. Remove from heat and add beaten eggs, milk, salt, seasoned pepper, cheese, and crushed crackers. Mix. Pour into buttered casserole dish and top with crunchy onion rings. Bake at 400 degrees for 30 minutes.
Many of the finest chefs know how to cook squash dishes of all kinds and often serve them with grilled steaks, chops and chicken, and nothing compliments squash more than a nice full-bodied red wine. Furthermore, squash is full of nutritious vitamins and minerals including carotenes, B1 and B6, C, folic acid, fiber, niacin and potassium. Once you learn how to cook squash, you will want to include it with every meal.