Learning how to cook corned beef and cabbage is a relatively simple process.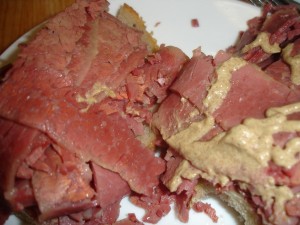 You will need the following ingredients:
- 1 pound of beef brisket
- 2 bay leaves
- 1 teaspoon mustard seeds
- 1 teaspoon black peppercorns
- 8 whole allspice berries
- 8 whole cloves
- 2 heads of cabbage
Often, the beef comes with a seasoning packet of mustard seeds, peppercorns, allspice and cloves. If your beef does not, season as described above.