Learning how to cook lobster tails can be a little intimidating, but it doesn't have to be. All it takes is a little effort, a quality lobster tail, and the right recipe. Here is the perfect recipe for the perfect broiled lobster tail: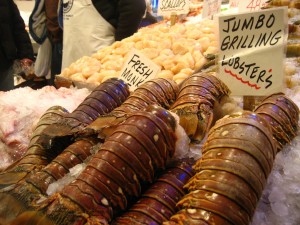 You will need the following ingredients:
- 2 whole lobster tails
- 1/2 cup of butter (melted)
- 1/2 teaspoon ground paprika
- salt (to taste)
- ground white pepper (to taste)
- and one lemon wedged for garnishing
After you have gathered all your tasty ingredients, preheat the broiler for 10 minutes. Then, place lobster tails on a baking sheet.